How to list your place on Welodge
by Given Ncube
Welodge is a marketplace that connects, landlords, agents to serious potential renters in the country.
To start list your rentals on Welodge, follow the steps below:
Step 1: Visit Welodge
To list your rental on Welodge, first visit https://welodge.co.zw and you should be presented with a landing page like one below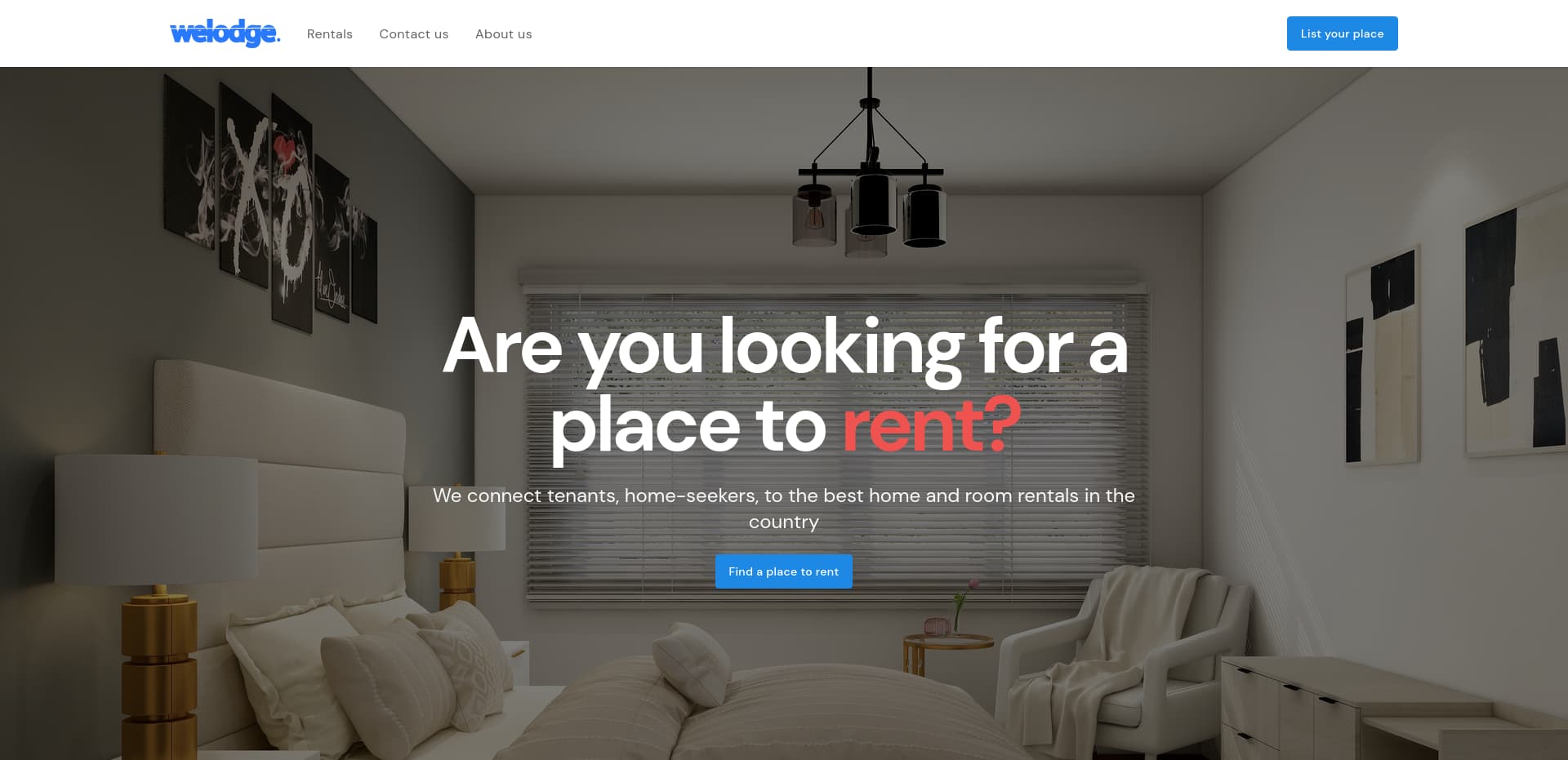 Click on "List your place" from the top right corner of the page. This will redirect to a Login page if you don't already have an account.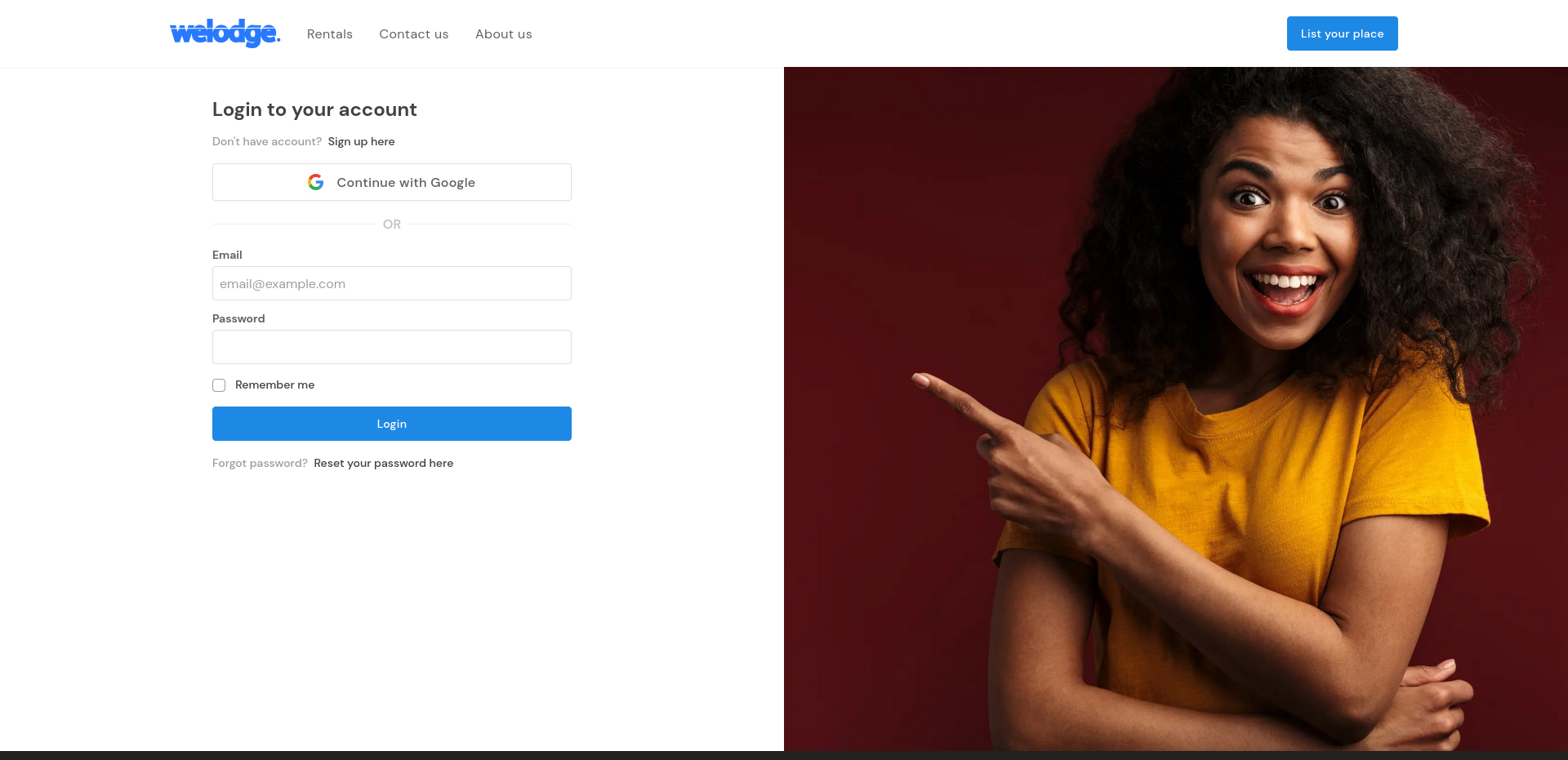 From the Login page, click "Continue with Google" to login with your Google account
Step 2: Create Listing
You will be redirected to a page with a form to enter the details of your rental. Fill in the required information like the title, address, rent and etc and click "Create Listing"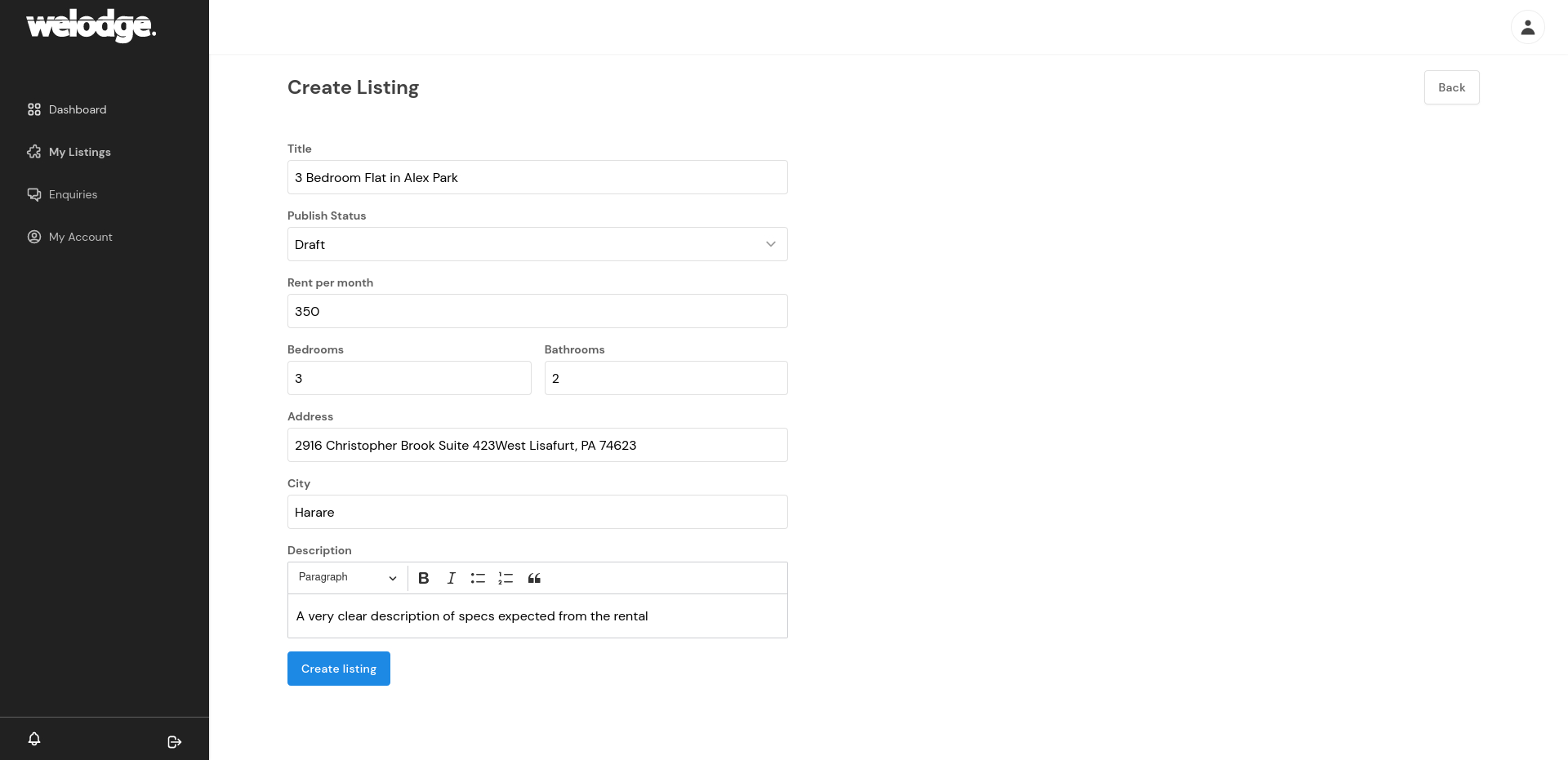 Step 3: Images and publish
After creating your listing, you will be redirected to an edit page to confirm your information before you can publish your listing.
Select at least 3 high quality images so that your listing will stand to potential renters.
Wait for the images to finish upload and change Publish Status from the dropdown to "Published".
Click on Save Changes to submit your listing for review.
After your listing is approved, you will get an email and your listings will be now live.
Happy Renting!